Looking for unique employee engagement ideas that don't trigger an audible groan from your team?
Our art-based, team-building activities are unique and appealing, with wine thrown in to sweeten the deal. No more forced, awkward interactions or cliché, trust-building exercises. Our classes draw on the innate desire to create, connecting colleagues through the shared therapy of art while actually teaching traditional art techniques.
Employee wellness is built on the premise that ...
Healthy employees positively impact your bottom line in many ways!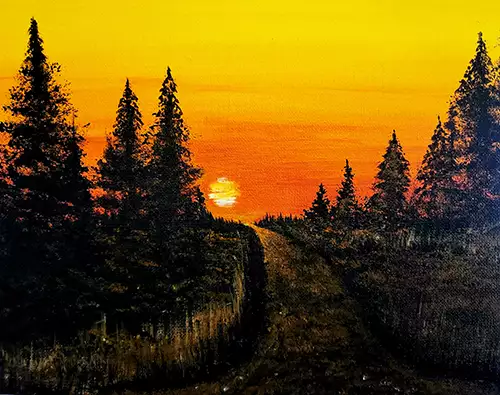 Single Event Paint and Sip Art Experience
Perhaps its to onboard new employees or to celebrate completion of a project, or even to celebrate a holiday! Paint and sip with us virtually or on a hybrid basis, we'll even SHIP WINE to your team!
We'll help you select a fun image to connect your team who will delight in our multiple camera angles (so there's not a bad seat in the house), on-screen trivia and your company logo to welcome everyone!
You and your team will get everything needed to paint, sip and have a special time together.  After the event, we supply a video recording of your event as well as photos to share.
Our art boxes ship internationally so you can include everyone.
This is an EXCELLENT experience for teams to WIND DOWN and to connect across the miles in a non-work-related setting.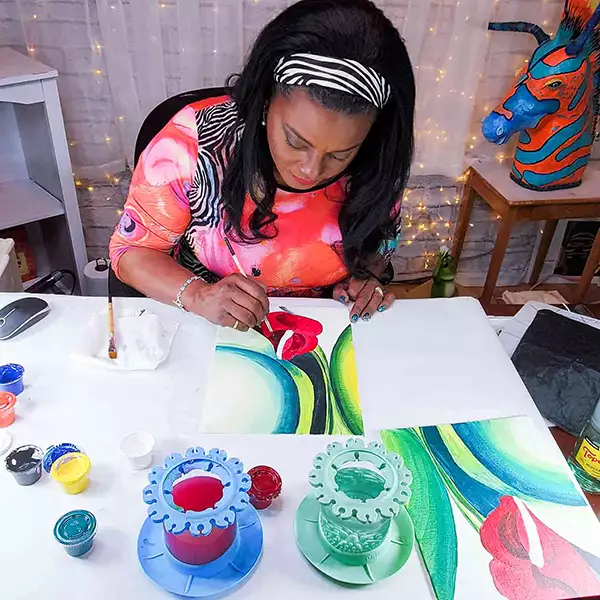 Imagine a kid when the recess bell rings: excited, energized, eyes all sparkling with the promise of creative play. Now, you can inspire that same enthusiasm among your employees with our revolutionary Art and Recess experience!
Ideal as a weekly wellness activity, the class combines a little fun-filled physical activity with the stress-busting benefits of art, combating all the mental health issues surrounding a remote, sedentary lifestyle.
Participants will have the chance to connect with their colleagues over the meditative practice of painting, before being led through an endorphin-endorsing movement session. Led by a certified fitness professional, this can include anything from yoga to jumping jacks. Work hard, play hard!
Is your team returning to the office? Get a free office makeover with this merry-making class, where colleagues can create colorful canvases to decorate their working environment. 
Did you know that color can have a significant impact on employee performance? Green has a calming effect, while red inspires collaboration, and blue can boost energy.
Meanwhile, engaging in art itself has also been proven to support brain health, improve clarity, and enhance problem-solving skills.
What does this mean for your team? A more inspired, engaged, and connected workforce!
We guide you through a color and design process to create the mood and communicate the sentiments that embody your team, like Courage, Innovation, Unity, and Leadership, YOU decide! 
Using techniques to bring your team together over a custom, creative theme, our professional artist will provide personalized instruction.
Perfect for holidays, onboarding and celebrations, THIS class is painting in the abstract in colors that march to the beat of your collective drum.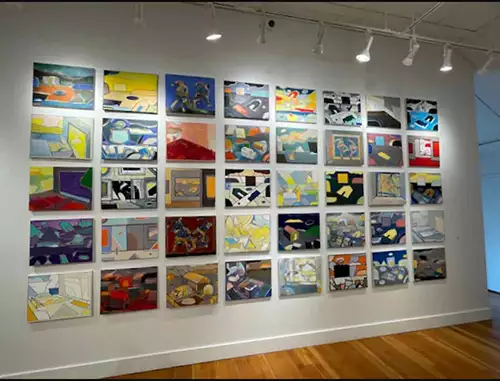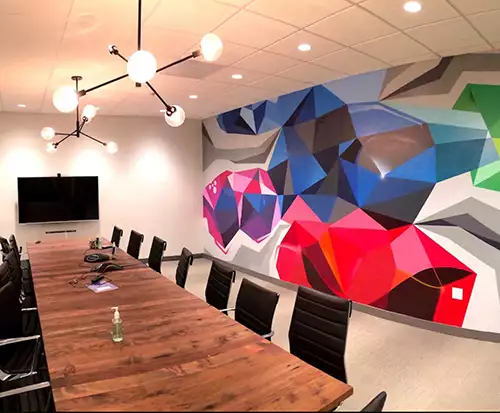 Straight from the walls of Wynwood in Miami, this class is inspired by the edgy creativity of all-American street art. Complete with cool music to set the tone for a stress-free experience, each colleague will contribute to one large piece of art. 
Each artwork is pre-designed by an experienced artist, then transferred to wall or canvas. Your team is then free to enjoy the immersive, meditative and therapeutic benefits of painting, with less of the creative pressure that comes with it. 
This is the ultimate activity for engaging while boosting happy hormones and creating genuine connections between colleagues. This class brings everyone together over a unique and rewarding experience.
Make no mistake, this experience spells U-N-I-T-Y.

Dreaming of a more diverse and harmonious workplace? Mimic the Masters™ is one of the best art team-building activities for inspiring empathy, understanding and building awareness. 
Challenge your colleagues to mirror famous masterpieces from the past, including works from Harlem Renaissance artists such as Jacob Lawrence and Joseph Holston or women artists like Frida and Georgia O'Keefe, Dali, and more.
Your experienced host will help them master classic techniques while recounting profound storytelling of historic innovation and unity through art.
Wine, creativity, and inspiring art trivia are a winning combination, for an eye-opening experience that shares a powerful yet poignant message.
Perfect for when you need to provide a little creative boost, this class builds on the perseverance of past prodigies to cultivate a new culture of diversity, equity and inclusion for the future.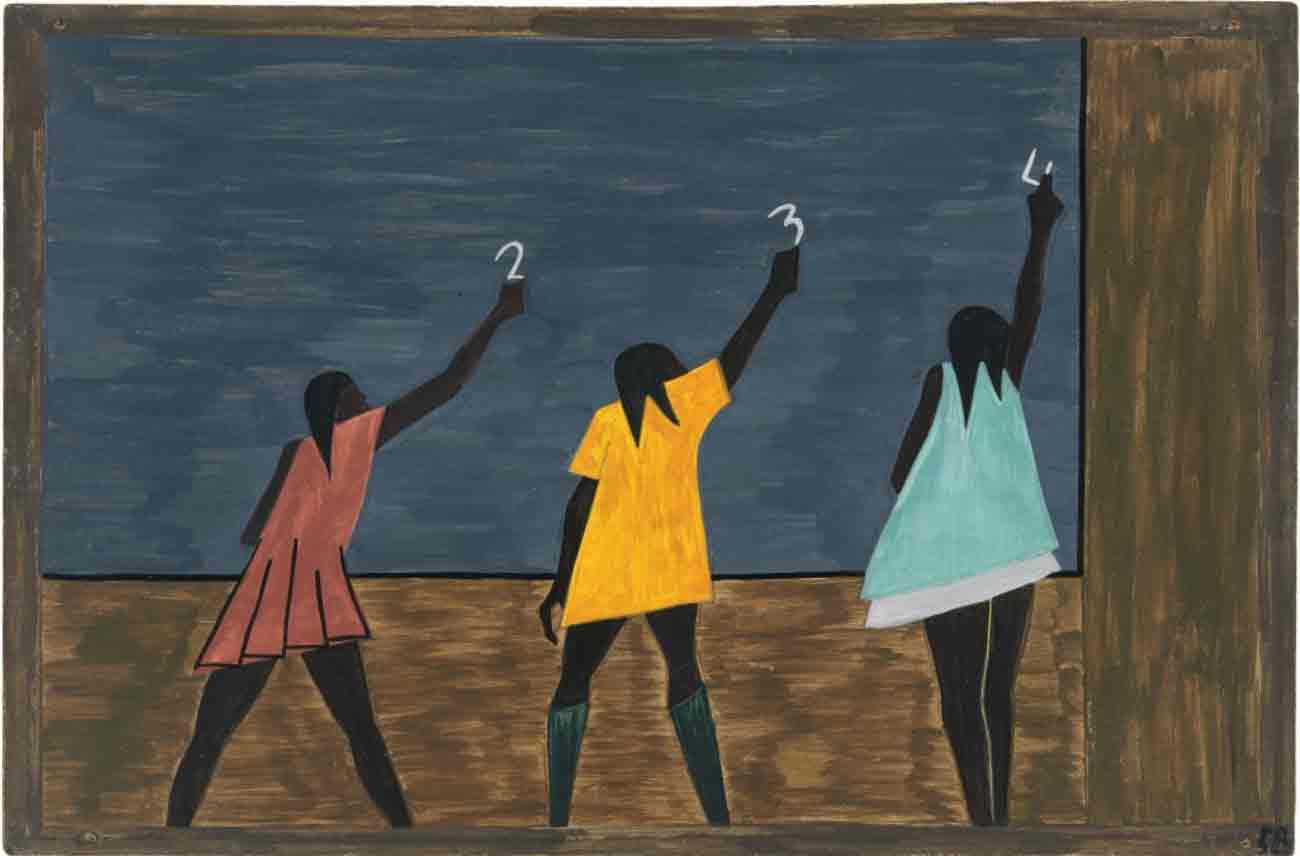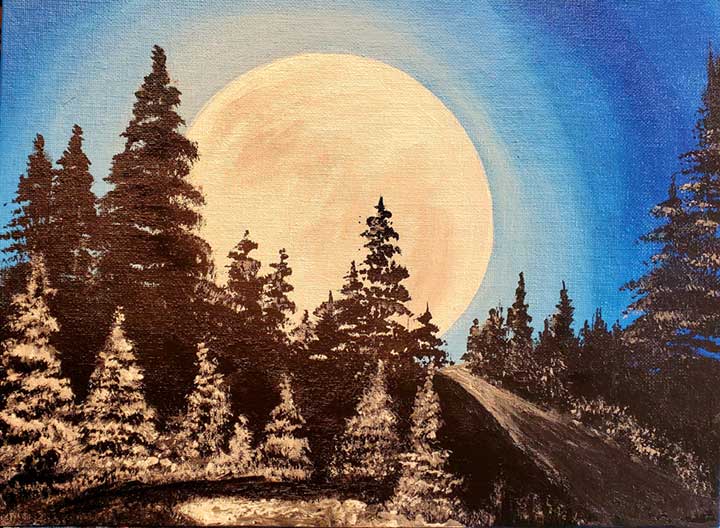 Just say "Happy Little Trees" and immediately folks know you're talking about the zen master, Bob Ross.
Talk about calming and soothing! Mr. Cool didn't even know how innovative he was at the time.
While we don't wear the fro and blue jeans, we've been told that we succeed in channeling his user-friendly painting style and warm demeanor.
Bob made art seem an achievable skill for millions including Studio 928 founder, Cheryl Vargas.  He is the reason she is an artist today! We honor his legacy by sharing his love of art with others.
You'll choose from our Bob-styled masterpieces with art supplies that wouldn't be complete without his signature fan brush.
This is an EXCELLENT experience for teams and their leaders to WIND DOWN and to connect across generations.