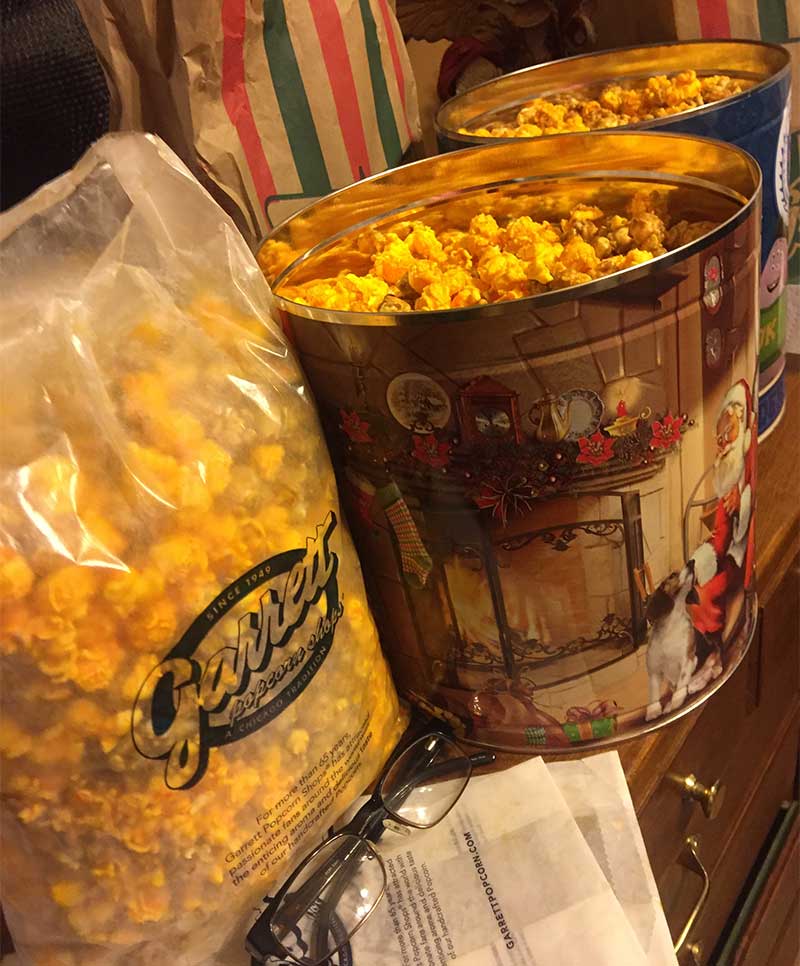 How do you know how much to buy?
Apparently, its not good business for Garrett to list on its website how many pounds and/or ounces of popcorn you're paying for. It's all very confusing. And if you want to buy popcorn for a small crowd as I did, you could pay over $150 for popcorn in their largest tin.
What's so frustrating on the website, is that you can't pick a quantity that serves 5-6, 10-20, 100 people. There are just these odd names with no ounces, pounds, serving sizes etc. What does "Friends", "Family" and "Celebration" mean in relation to number of servings?
Well I immediately looked at the biggest one, which starts at $150! (prices at the time of this article)
National Popcorn Day Deal
Unfortunately, I budgeted only $60 for 15 people. I figured for National Popcorn Day, Jan 19, the day of my paint and sip party there'd be a big sale like in 2018, well there wasn't. But they are giving away a free bag of popcorn at the downtown locations between 10am and 12pm. So how was I going to stay within my budget?
Going Directly to the Source
I had to go to the store in downtown Chicago. But when I got to the store at 500 West Madison, it became immediately apparent that the "Friends" container that was within my budget for $60 was about 10 inches high and I'm pretty sure I could finish it by myself on a marathon movie night.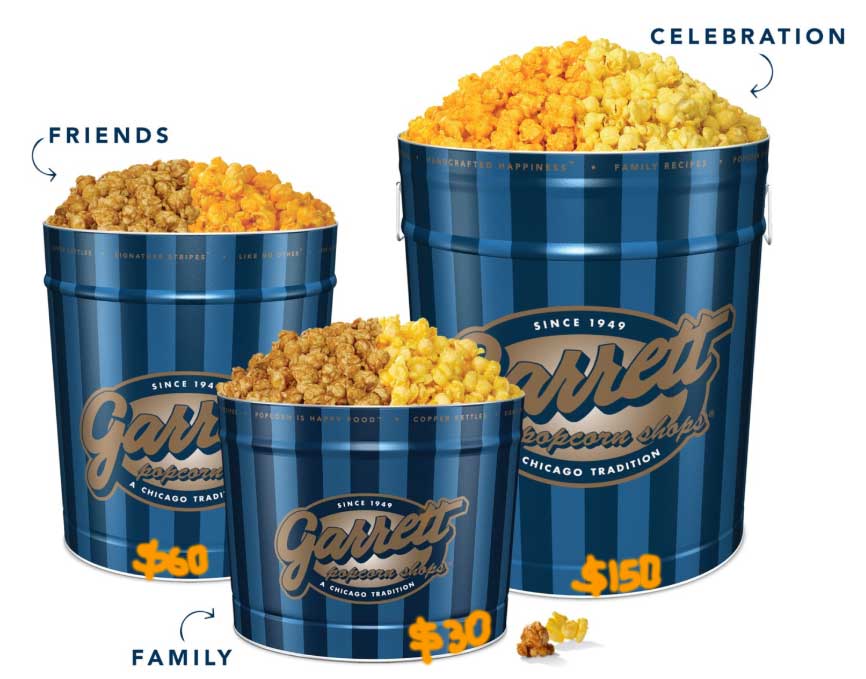 So I asked the clerk, (she was an angel) to let me physically hold the "Jumbo" bag sitting on the shelf, so I could feel the width/girth and that's when I heard, "ding-ding"!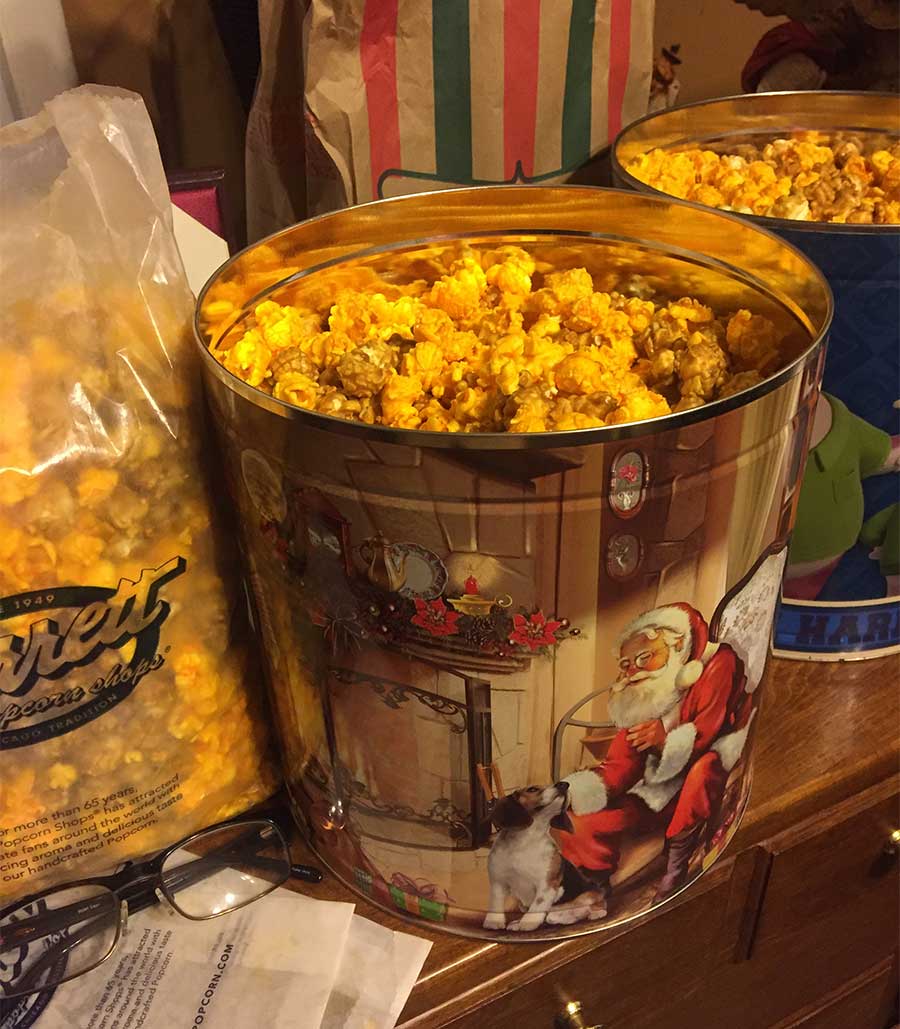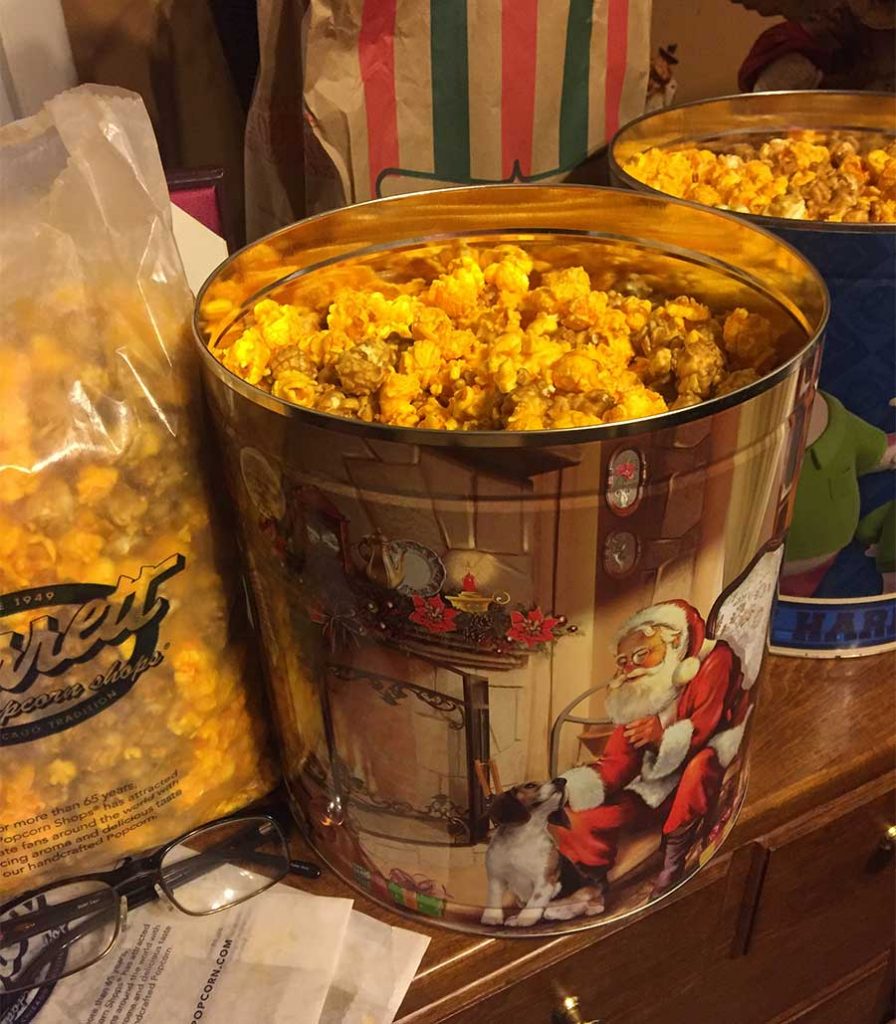 Jumbo Bag All the Way
I bought 4 jumbo bags (that bag on the left) at $14/each, recycled my "Brand X" popcorn tins (to preserve freshness) and presto! I filled two of those "Friends" tins (1 1/2 Jumbo bag each tin), without paying the "Friends" price! PLUS I still had a Jumbo bag left over. (Spent the budgeted $60) Now I'm thinking that counting that extra bag, I got enough popcorn to fill the largest "Celebration" tin. Saving myself 60% or more!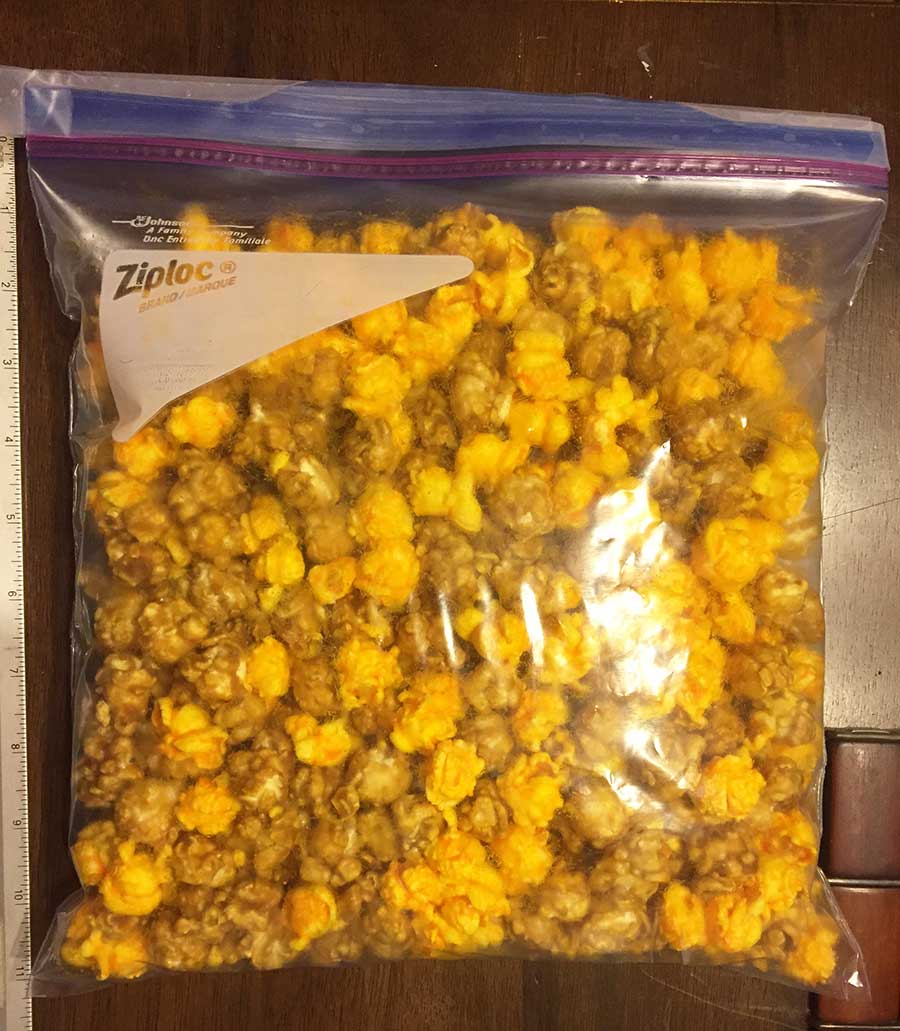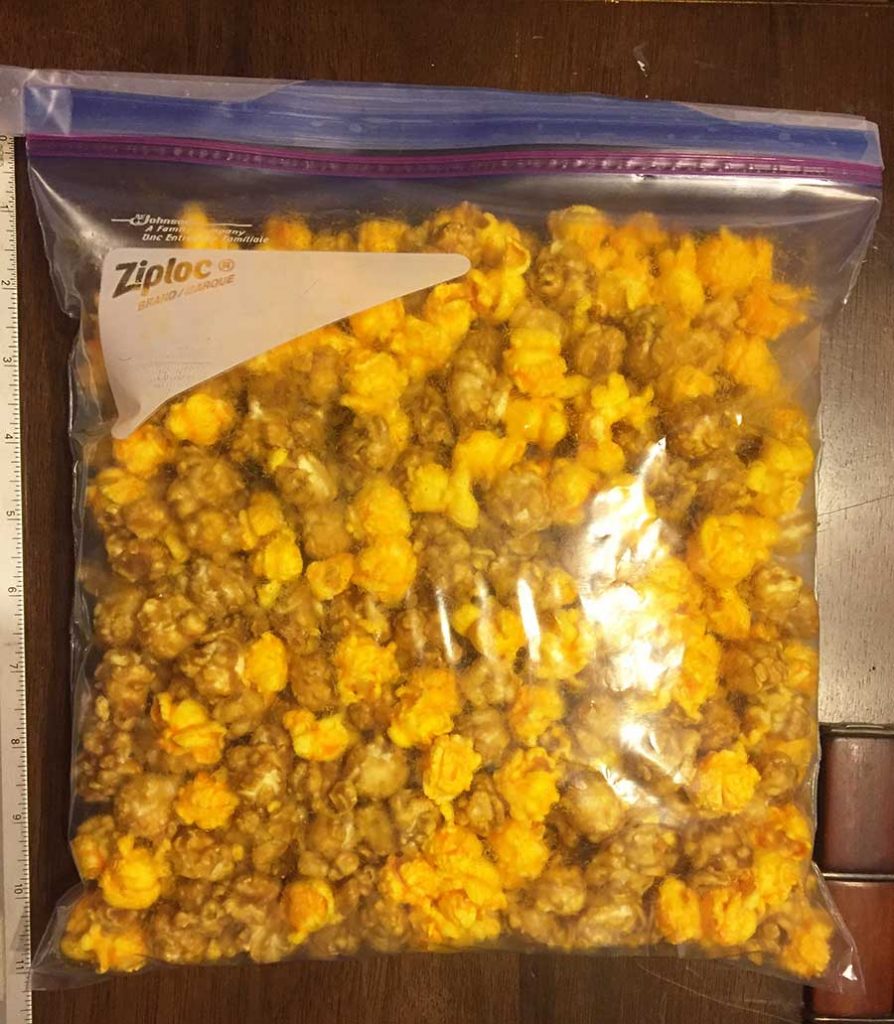 This is a gallon sized Ziploc bag, note the ruler on the left side of image (11″x11″). I filled two 1 gallon Ziploc bags from one Jumbo bag. I taped the ends with Scotch tape because you want to keep all moisture out to keep the popcorn crunchy and fresh.
Saved More Than 60%
So here's my Garrett's haul for just $60, what would have easily cost me $120-150. I sealed the containers with regular Scotch tape to help ensure freshness. Kudos to Garrett's for providing complimentary individual popcorn bags, branded napkins and handwipes for my event.
Pop Art, Popcorn and Pop Music
I almost forgot to mention, if you're near Oak Park, IL, come on by Hamburger Mary's on National Popcorn Day, January 19 at 2pm for Studio 928's Pop Art, Popcorn and Pop Music paint and sip party, featuring Garrett's popcorn. Register with Eventbrite: http://bit.ly/popartpop